Welcome to Session 7 at Interactive TTC. Session 7 runs from June 27- July 29, 2016.
You may enroll in classes at anytime and in Session 7 we do allow Drop Ins. Please call 909-283-0929 or email interactivettc@me.com for more information.
---
Come be part of something Dynamite! 2016-2017 Teams are still accepting athletes! Please call InteractiveTTC at 909-283-0929 and make an appointment to be evaluated by our Cheer Coaches! Be part of the best!! Don't miss out on the all the fun! Local in Redlands, Competitive All Star Cheer, Best Coaches in Town!
---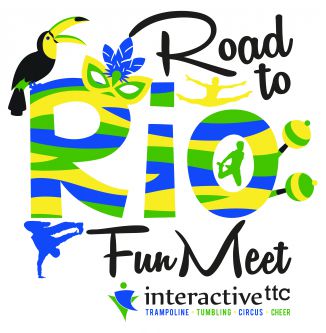 Our own Olympics right here at InteractiveTTC! Road to Rio Meet is for any student that currently attends Trampoline, Tumbling, Urban Gymasntic, Double Mini classes here at Interactive TTC. Everyone that "competes" in our fun meet will get a medal, shirt and a special treat! We will have celebreties in the sport to Trampoline and Tumbling here to demonstrate their skills off. You might want even want to get their autograph because they are headed to the real Olympic games in Rio this Summer! This fun meet is going to be AWESOME! Sign up at the front desk today!
---
Open Gym is back EVERY FRIDAY!!
6:00-7:30pm
$10 for Members
$15 for Non-Members
**must have waiver on file to participate in Gym events
Come and see all the exciting classes InteractiveTTC has to offer! Come and bounce, flip and fly with us!!
---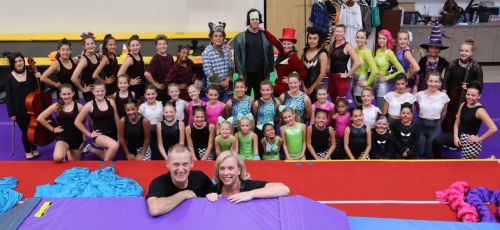 Awesome job to all our gym performers who participated in our Halloween Show! It was Spooktacular!
---
InteractiveTTC has a variety of Trampoline, Tumbling, Circus and Cheer classes for you to choose from. Choose from our recreational, competitive and performance classes that we offer daily.
Our highly trained instructors teach from the ground up. You first learn the core basics of your desired class and continue to build upon those skills as you progress.
Come join our competition teams! We have our T&T Team and Dynamite All Stars!
Come on by and check us out and schedule your free trial class today!
Call us at 909-283-0929
or
email us: interactivettc@me.com
Interactive TTC ·1280 Research Drive · Suite A-2 · Redlands, CA 92373
Phone: 909-283-0929