Happy November!
Welcome to Session 11 at Interactive TTC. Session 11 runs from October 26th-November 20th.
Open Gym is the 1st and 3rd Friday of every month!
Open Gym for Session 11 are the following dates below:
November 6th from 6:00-8:00pm
November 20th from 6:00-8:00 pm
---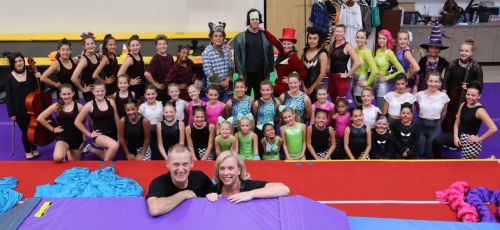 Awesome job to all our gym performers who participated in our Halloween Show! It was Spooktacular!
---
InteractiveTTC has a variety of Trampoline, Tumbling, Circus and Cheer classes for you to choose from. Choose from our recreational, competitive and performance classes that we offer daily.
Our highly trained instructors teach from the ground up. You first learn the core basics of your desired class and continue to build upon those skills as you progress.
Come join our competition teams! We have our T&T Team and Dynamite All Stars!
Come on by and check us out and schedule your free trial class today!
Call us at 909-283-0929
or
email us: interactivettc@me.com
Interactive TTC ·1280 Research Drive · Suite A-2 · Redlands, CA 92373
Phone: 909-283-0929